---
MAILING LIST
Subscribe to our Mailing List and join over 5,000 other lingerie lovers to receive great deals on new releases and be notified of subscriber only deals.
---
SHIPPING COSTS
Please note the default currency is USD.
Australia - USD $7.00 per order
United States - USD $9.00 per order
Mexico - Express Courier available only - USD $30.00 per order
All other countries - USD $14.00 per order
---
SHIPPING DETAILS
United States Customers - Shipping for all orders is ex Australia. Please allow 10 business days for delivery. You will be able to track your order via the Australia Post website and via your countries postal website (e.g. USPS,UK Post, La Poste etc) after the order clears customs.
Australian Customers - Your order is shipped via Express Post from Brisbane.
Mexico - Due to issues with lost postal deliveries into Mexico, the only option is International Courier at a cost of USD $30.
Customers in the following countries will have your order shipped ex Australia with tracking available via www.auspost.com.au/track website. Orders are expected to be delivered within 10 business days once they leave Australia.
Belgium
Canada
China
Croatia
Denmark
Estonia
France
Germany
Hong Kong
Hungary
Ireland
Israel
South Korea
Lithuania
Malaysia
Malta
Netherlands
New Zealand
Poland
Portugal
Singapore
Slovenia
Spain
Sweden
United Kingdom
All other countries
Your order will be shipped via Registered Post ex Australia. Tracking is not available and we advise that some countries can take up to six weeks for delivery to be completed. Our experience shows that South American countries, South Asia, Middle East and Eastern Europe including the Russian Federation can experience extensive delays.
Fast Delivery!
We can arrange faster delivery via International Courier but you must contact us first so we can obtain a quote. An indicative cost is between $50 to $70 USD
Taxes & Duties
There may be duties and/or foreign taxes applied by customs towards your order when delivery is made. We cannot be held responsible for these charges and they will not be reimbursed by HommeMystere.
We cannot mark your order as a gift so please do not ask! Well you can ask of course but will likely be disappointed.
If you are unsure of the charges and whether you will be affected, please contact your local customs office to find out more information.
---
RETURNS/REFUNDS
We want you to love your lingerie and expect that your entire purchasing experience with HommeMystere will conclude with a happy ending. So we ask that if you are not happy, please contact us within 7 days of receiving your order so we can make you happy!
If you wish to return any items for any reason, please contact us so we can advise you of our return process. We do appreciate you giving us the opportunity to help you out BEFORE you write any critical reviews that may hurt our feelings.
To exchange due to incorrect sizing of your garment, we will replace your garment (provided we have stock) at no charge, with the correct size.
We cant re-sell returned items, so to save you the hassle and cost of returning the unwanted items to us, we will invoice you the shipping fee for your country via PayPal for the exchange item/s to be sent to you.
In the event that we cant do an exchange, we can offer you a Store Credit on your HM Account or do a refund via PayPal.
Most importantly, we want you to enjoy your lingerie so if there is any issue whatsoever, please let us know so we can help you as soon as possible.
---
PAYMENT OPTIONS
All transactions are displayed and processed in US Dollars. Please choose your own local currency from the converter at the top of our website. We accept Mastercard, Visa and Discover card via PayPal.

Note you do not have to sign up to PayPal to make a payment via your Credit Card.
NO PAYPAL ACCOUNT NEEDED
To pay by credit card in 3 easy steps. Also see screen shots below (clickable)
Under "How Would You Like to Pay" option, choose PayPal and Credit/Debit Cards,
Click on Pay with a Card at the bottom,
Complete your card details in the PayPal Guest Checkout page.
We can also accept Money Orders and Direct Deposit payments in Australia. Simply choose your preferred option while going through the checkout and follow the instructions.
For more information or assistance you can either contact us here or send us an email at info@hommemystere.com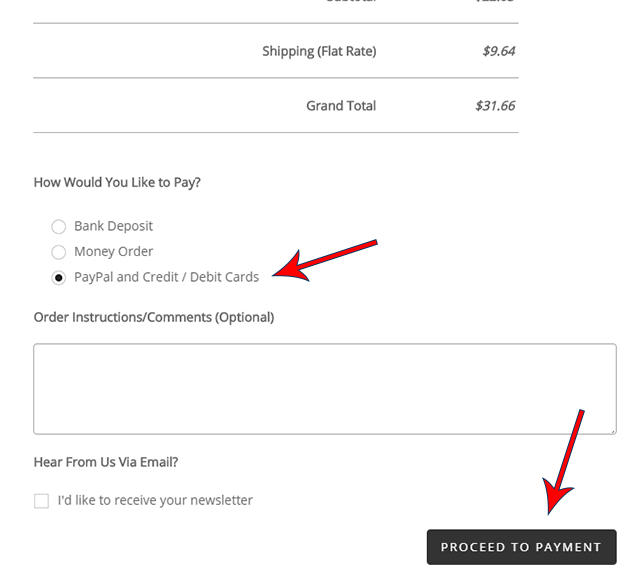 ___________________________________________________________________________________________________
__________________________________________________________________________________________________
__________________________________________________________________________________________________